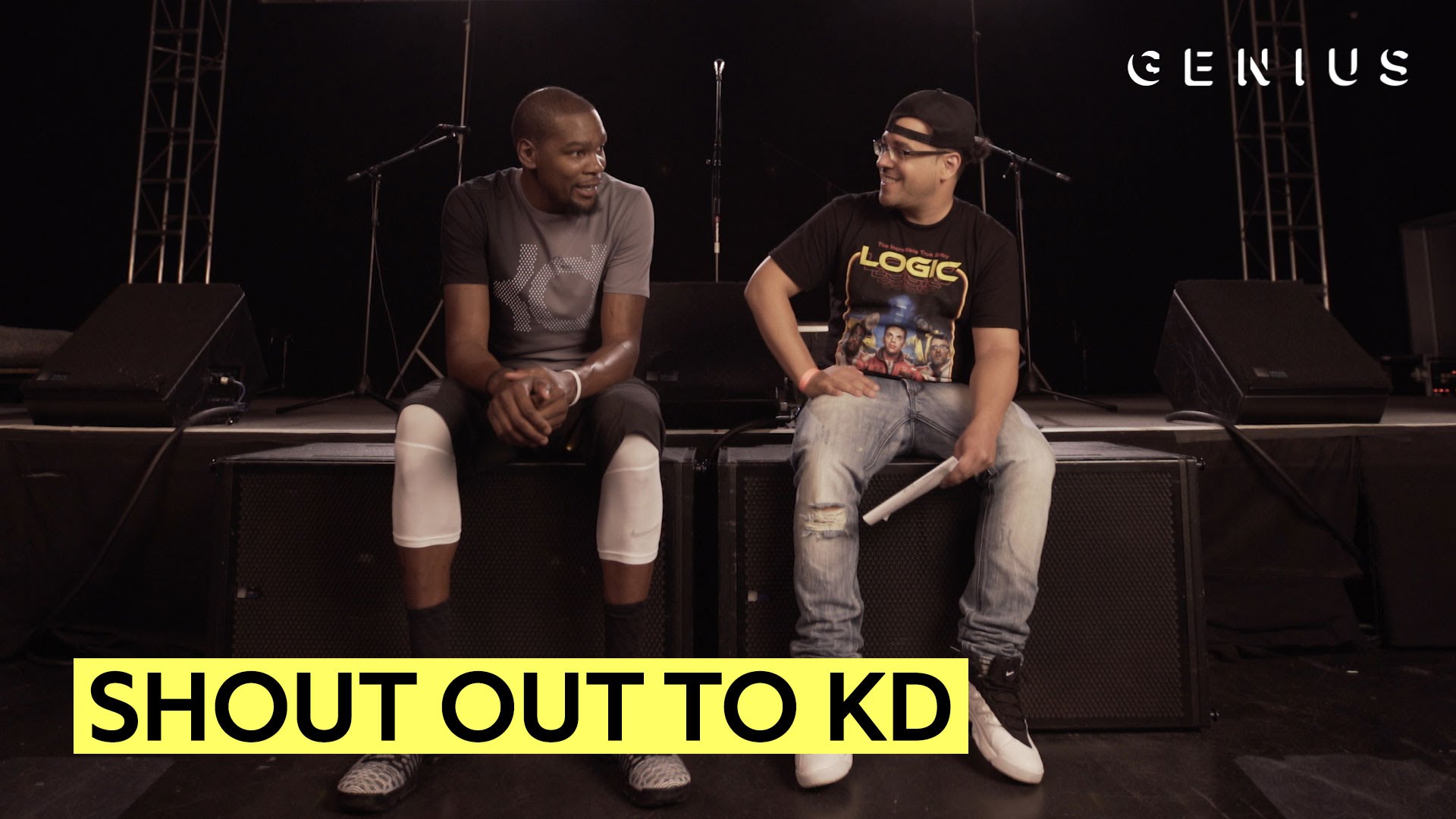 KD9 + GENIUS
The KD9 "Mic Drop" was inspired by Kevin Durant's love for music and how he uses different genres to motivate himself on the court. To launch the shoe on digital channels, we partnered with music annotation site Genius to have KD speak on his love for music, how it connects to his game, and then respond to some of his most notorious lyrical shout outs in Hip Hop.
SHOUT OUT TO KD
KD's commentary on each individual shout out was used as annotation content on each song's Genius page.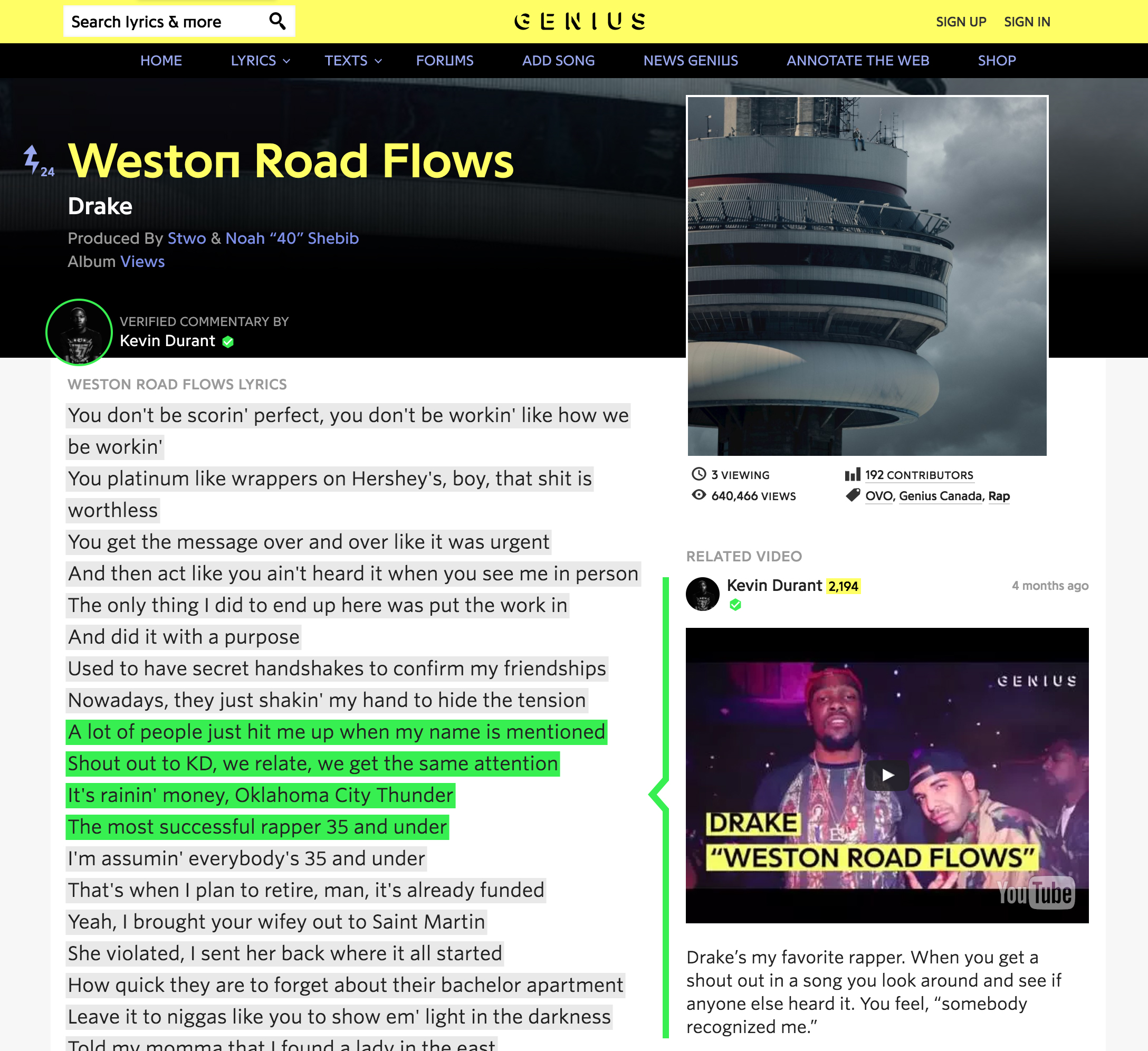 PASS THE AUX
KD ALBUM COVERS
KD is not just a Hip Hop fan. Various genres, from Jazz to Funk and Classic Rock, all inspire him to step up his game on the court. We dropped a series of Vines at launch illustrating different elements of KD's game and the genres that inspire them.