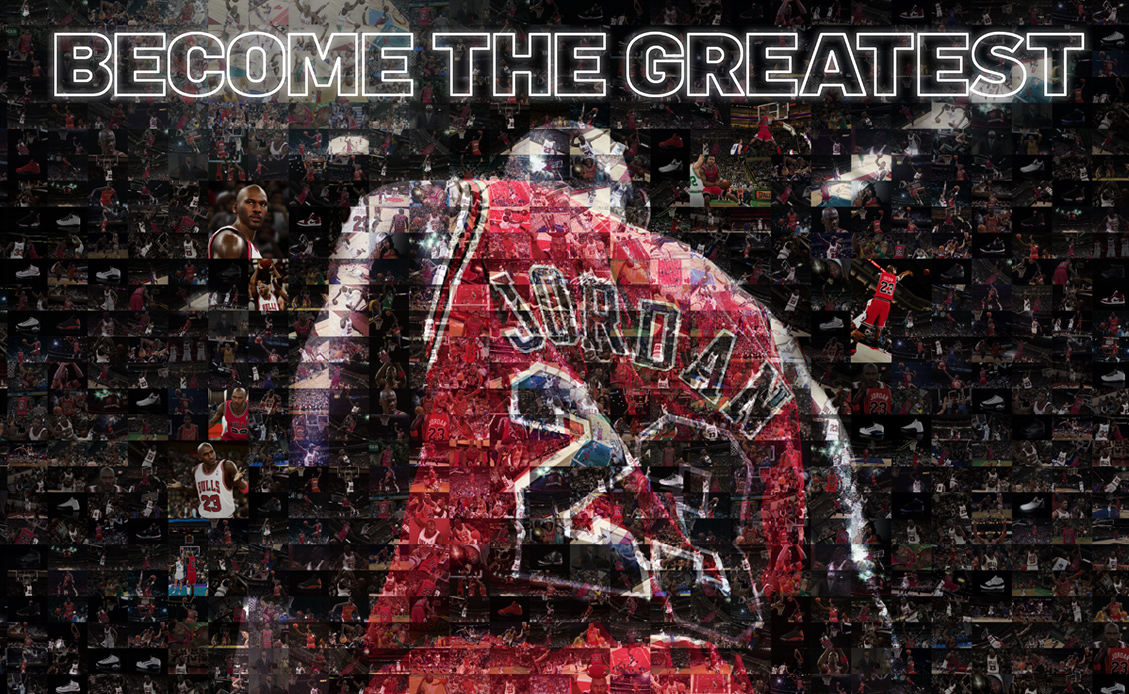 NBA 2K11
Believe it or not, but there is an entire generation of younger NBA fans who've grown up thinking Lebron is the greatest. To them I say: "shut your face."
For NBA 2K11, I wrote and produced TV and digital films that stoked competition in gamers and reintroduced Jordan to a new generation by celebrating MJ with some of the best young talent in today's NBA like Derrick Rose, Rajon Rondo and Russell Westbrook. Also this other guy... Cobe Briant? New game features were served up during trash talk and debates involving all things NBA 2K11, Bulls and Jordan.
In the digital arena, I designed an interactive Jordan collage that allowed users to experience content and deep-dive into game features. Then at game launch, we leveraged the NBA's immense social media presence to build excitement for the game and Jordan.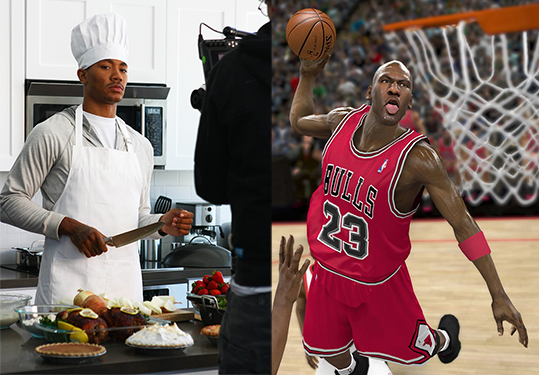 JAY:                   So Derrick Rose, you think you can wear this apron?
ROSE:                Yeah. Ok.
JAY:                   Cool. Thanks man.
(Approximately 4.7 seconds pass)
JAY:                   You think you can wear this chef's hat too?
ROSE:                ... Aight.